Join the skin health revolution
Reveal Human Potential
WISH has pioneered a cutting-edge acne certification bootcamp, advanced microbiome friendly formulations, and high science facial peels. Providing skin care professionals with the tools they need to deliver exceptional results, for a lifetime of clear, radiant skin.
Esthetic Ethos
Empowering esthetic professionals through the art and science of microbiome skin health while recession-proofing business through time tested practices.
Founder Guidance
Continuing education is vital. Accelerate growth with one-on-one onboarding and ongoing, next generation, self-paced education from our founder.
Supportive Clear-Care
Microbiome health is the pinnacle of human health. Meticulously crafted formulations synergistically support and fortify the skin barrier naturally.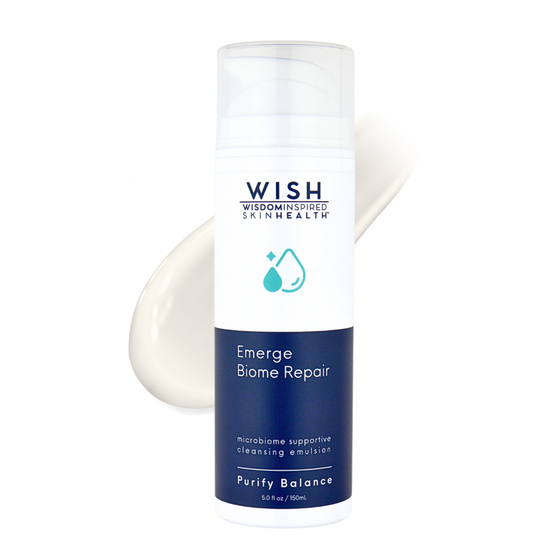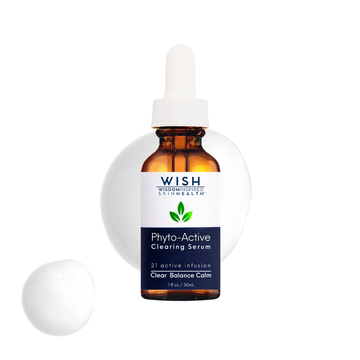 LONG-TERM
Skin Health Optimized
WISH has formulated a range of products that combat common skin concerns, such as acne and inflammation, that nourish and support the skin's natural defenses. By optimizing the microbiome, WISH helps restore the skin's natural ability to repair and regenerate, for a lifetime of clear, healthy, radiant skin.
Active Deep Dive
Clear-Care
Welcome Kits
TURBOCHARGE MASTERY
Optimize the learning experience with 1x of all retail, upfront. Available to enrolling students. High quality interactive Mastery workbook now included.
Simply Brilliant
Out of the Box Solutions
Wisdom Inspired Skin Health Pantry Box. Turnkey solutions make success in the treatment room a clear choice. Think of it as a treatment room in a box or one box per treatment room.
4x of each retail product 
Complete Backbar setup
RestoraPlex™ I II & III 
Reference material
Restorative Peels
Powerfull doesn't have to mean aggressive. Three peel solutions designed with ulimtate skin health in mind. Gently exfoliate, decongest, and balance compromised skin.
PRO Resources
Expertly curated tools to support your learning journey. Follow along and take notes about topics that matter to you and your client base. Real time solutions that impact your success.
Learning Outcomes
Gain a deep understanding of the intricate relationship between the skin's microbiome and acne, supported by world class educational and marketing material.
Learn how the microbiome plays a key role in the overall health of the skin. Understand the pathology of acne, true causes and how to treat it.
What are acne triggers? Learn what common things to avoid and how to guide your clients towards successful clearing. Understand hormones and how they are linked to acne and how to best manage with internal as well as external considerations.
Learn how to best support your clients skin in a "one-size-fits-one" approach. Gain a deep understanding of how to treat, clear and support long term skin health with both products and professional services.
To be a certified acne practitioner you must have a thorough understanding of things related to acne both pre and post. Learn the after math of acne and how to guide your professional recommendations.
Become the expert and gain a thorough understanding of ingredient chemistry and how to prescribe each product. We call this Product Mastery and believe this is the defining difference between good and great. Consumers are reaching for Mastery in 2023 and beyond, learn the tools needed to excel in your esthetic practice.
What are best practices? We have gathered information from around the globe to guide you in successful treatment protocols. Learn what works and what doesn't from other professionals focused on acne treatment.
3 Ways to Engage
Reach beyond equality to equity. Access to affordable, higher education is imperative. WISH provides 3 different ways to invest in yourself and your future. This cutting-edge program is designed to empower the Licensed Esthetic Professional with the knowledge and tools needed to effectively treat and support clients suffering with acne. Monthly onboarding is limited. Begin with the end in mind.
Get in Touch
Interested in learning more? Fill out the form below to reserve your space!